Mon, 23 March 2015
#19 – RADIO – Jason Pennington - 2015-03-19
Episode #19 features Jason of the KVJ Show! This radio personality truly is an ultimate example of taking life by the horns and riding that thing to the fullest! He became a member of the show through a random chance at a contest, and the rest is history!
Jason brings the weirdness level of the show up several notches--doing stunts involving everything from a pelican to a MASSIVE container of popcorn. (These two were never in the SAME stunt; so, no worries.)
He wraps his personal hobbies into the show, as well. Jason has a production company he calls Sasquatch Recordings through which he releases the most peculiar, quirky, and ultimately funny and entertaining music, videos, and movies. (Yours truly dies in one of them; so check out his stuff, also looking up "The Value Meal Killah and the Snack Pack," to see it for yourself!) His "Elf on the Shelf" "tribute" song, "What Does the Elf Say?," even garnered him some out-of-state death threats!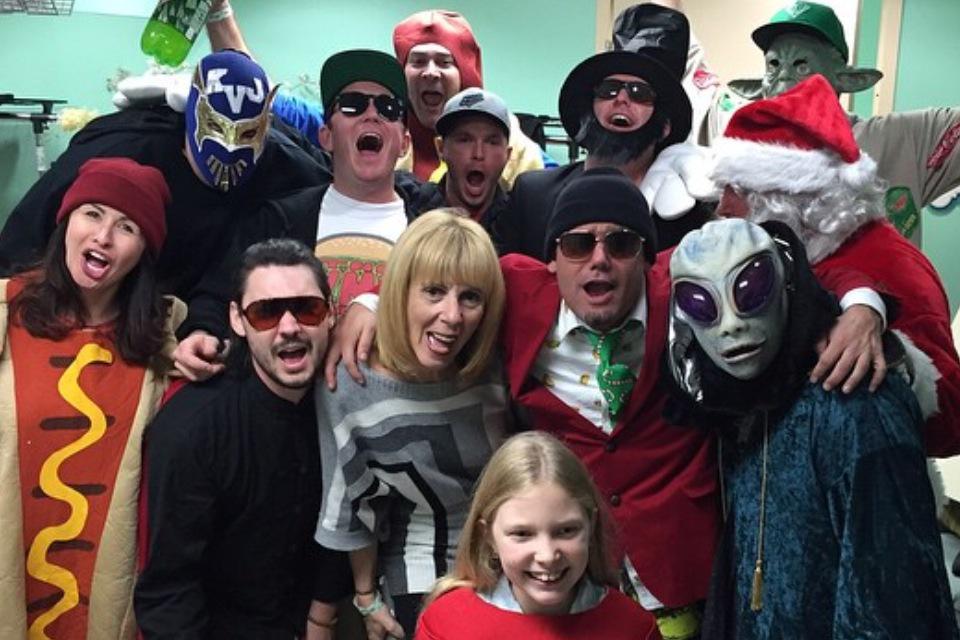 He goes big every time, plays hard, and pushes boundaries, but always with the best of intentions and heart.
Catch the KVJ Show weekday mornings from 6-10 on 97.9 WRMF. You should also download the WRMF app, so you can listen to past shows and watch/listen to their hilarious KVJ TV content.
This episode of Curve the Cube is sponsored by Sol Experiences—the Florida events company to enhance your SOLcial life! Curve the Cube's producer, Jaime, has personally been on a Palm Beach Gardens pub crawl and party-limo driven day trip to Key West that were both SUPER fun!!! Stay posted on their events, and if you mention Flint Stone Media, you will receive a discount!
Enjoy!
(On, and, FYI, Kevin Rolston of The KVJ Show did our pilot episode. So, look it up!)
Music Beds courtesy of DJ John Hitta!!!
Copyright Flint Stone Media, LLC 2015.
Comments[0]
---
Adding comments is not available at this time.